Good Food Addict Pty Ltd ACN 084 366 950 is an Australian company based in Brisbane that manufactures high-quality gourmet food including Australian and international condiments as well as Hemp infused Health and Wellness products.
During these challenging times, we are able to assist Australians and especially those residing in South East Queensland to access high-quality frozen food direct from the factory's cold stores to your home freezer. You are able to Order and Pay for any of the following product types and weekly specials in 10kg frozen boxes to fill your freezer or share with friends and extended family.

Importantly, you can buy our frozen food at wholesale prices and make significant savings. We can deliver for a small surcharge or you can pick up from a number of conveniently located pick up points being opened now.
Key Facts About Us
The company has a formal Offer document in the market pursuant to Sect. 709 of the Corporations Act to raise capital to expand our food manufacturing capability and Hemp import and food infusion business. The following are key points about or company.
Food Addict Pty Ltd was incorporated in 1998. In 2020 the company changed its name to Good Food Addict Pty Ltd to more fully define its marketing position.
In 2017 an Australian business, known as Murrumbooee Australian & International Condiments ABN 850 843 669 50 was purchased and registered under the name holder Food Addict Pty Ltd. The business was maintained in its Burleigh Heads Queensland Australia factory until March 2018 when it was moved to the Redland Bay Business Park after which we changed its place of business and activities.
The Murrumbooee Waterfall exists in the Gibraltar National Park near Glen Innes in Northern New South Wales, Australia and is surrounded by the Kamilaroi Aboriginal Tribe. Mr. Ray Martin of 60 Minutes fame is an Elder of this Tribe.
The word "Murrumbooee" is an Australian Aboriginal word for "Cascading Water" or Waterfall and is a part of Aboriginal "Dreamtime" or mythology. The business operates a Facebook Page with a significant public following of people interested in natural, long-life Australian "Bush Tucker and "Bush Remedies".
A set of Trademarks for "Murrumbooee" Numbers: 1813672, 1813671, 1813670, 1813669, 1813668 spanning many Classes were secured with IP Australia in 2017 and are an asset of the business.
Good Food Addict Pty Ltd is the holder of Australian Government Permit No: 0003039546 for multiple container-based or air freight import consignments of Whole Hemp Seed (Cannabis Sativa) and bi-products into Australia from the United States valid until May 2021.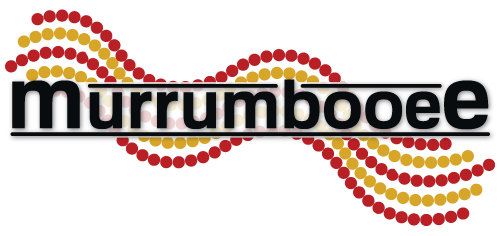 Our Good Food Types
Fish Fillets – 10kg frozen boxes
Crumbed Fish Fillets – 10kg frozen boxes
Stir Fry Mixed Vegetables – 10kg boxes
Morton Bay Bugs – 10kg frozen boxes
Prawns – green and cooked – 10kg frozen boxes
Other weekly specials……

If You Can Not Drive To Our Pick Up Centres To Recover Your Order, We Can Arrange Delivery!